I have a few random bones to pick or whatever...

Bone to pick the first

Kanye, you are not to quote Leo Dicaprio in Titanic...king of the world!
U may think u are, but that doesn't make it TRUE!
It might be different if this was Kanye's 1st offense!
LET'S DO A LITTLE TIME TRAVELING SHALL WE? WE SHALL!
11-14-2004
Gretchen Wilson
wins best new artist at the American Music Awards over Kanye.
After losing he said, and I quote "I felt like I was definitely robbed, and I refused to give any politically correct bullshit...storming out. "I was the best new artist this year."
Um...FAIL!!!!!
ONE YEAR LATER...
12-04-2005
A week b4 Grammy nominations Kanye threatens to "have a real problem" if his album doesn't win album of the year!
Well we have a freakin problem WITH YOU!
and then...again...
11-02-06
After Kanye's single didn't win over Justin vs. Simian's "We Are Your Friends" at the MTV Europe Music Awards, he interrupts THEIR acceptance speech saying, "Oh, hell no. You guys won already." Backstage the tantrum reached a crescendo. "It's complete bullshitt he showted. Later, Kanye admitted to having had a few pre-show cocktails."
Oh I was drinking...umm...can u say the dog ate my homework?
Oops...NOT!
Then only 2 years ago, on 09-09-07
at the 2007 VMA's in Las Vegas, Kanye gives Sin City it's name with the language he used after losing in all 5 of the categories he was nominated, he went completely berserk--andunfortunately for him his rant was caught on camera. "F*** MTV," Kanye screamed. "I lost to the f****** Black Eyed Peas last year man, I'm never f****** coming to MTV."
OH THE CONSQUENCES OF BROKEN PROMISES!
We wish he would have kept that particular promise.
Bone to pick the second

Bullshit headlines! They are just an EPIC FAIL!
In the article, which everyone has seen by now...
Title:
Twilight Wedding: The 'I Do' Details
I can't even say how ridiculous this is. They have been dating for all of what, like 4 months...and Kristen is 19. If they are totally stupid and want to get divorced in about 2 years...sure! NOT!
Breaking Dawn hasn't even got a director or filming date and OK! magazine somehow has the "inside" information? Okay, sure, what makes you so damn special?
I'm just so OVER this making crap up! It's aggravating!
Bone to pick the third

Bitch! This white trash ho....screams trailer trash from every angle!
Why is she like the hottest thing (according to men) in Hollywood right now?
Bone to pick the fourth

Jenn...
she's cool
she's humble
she's pretty
WHY THE HELL IS SHE STILL SINGLE!
If she can't find a good man then no one can..geez!
Bone to pick the fifth

How dare you even mention the word Christ in your lives, much less pretend to be a follower of him...please...you worship money, fame, and plastic surgery! Don't you be talkin bout Jesus when you two are some of the most despicable humans on the planet. kthanxbye!
(They pretended to be praying, Spencer the pratt even got baptized by a Baldwin brother...because Jesus and the Baldwins are BFFs or something! on the reality show "I'm a Celebrity, Get Me Out of Here")
Bone to pick the sixth
Perez freakin Hilton! Why are you famous again?
Bone to pick the seventh

where the hell are you guys?
dear david slade:
can we have some Eclipse cast pics...can you quit HOUDINIFYING everything? We are dying here! kthanxbye!
Bone to pick the eighth

Why does Vancouver, British Columbia Canada get all the good movies and movie star sightings?
What makes them special...other than sucking?
K enough of that bone pickin....
On to some fun stuff:
hehehehehehehehe
u know what sucks? CANCER!
and that it robs people of their lives!
RIP Patrick!
THINGS I LOVE
NCIS
awesomespice
SUPERNATURAL
aka Jensen Ackles as Dean Winchester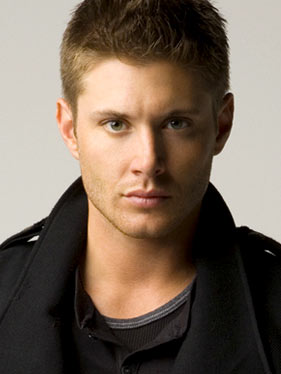 umm...hi!
VAMPIRE DIARIES
Stefan
HOT! that's all
TWILIGHT SAGA-ALL
DUHSPICE!
hello hotness....bring it on!