I think it's a record for the u know "record books."
The celeb gossip is coming out faster than the Fall leaves from the trees are hitting the ground.
Before I get to that...I just wanna say!
I'm usually a jealous person when it comes to "my" men. "My men" being the Hollywood celebrities that I love so much I feel like they are mine and no one else should have them.
I know ALL TOO WELL, however that I am only human and can juggle one man at a time.
Right now the man I am obsessing about is...
Oh who am I kidding there are several here's a list..
1.)
The extreme hotness of this man is killing me on a daily basis.
Kellan Lutz you are so fine,
You're so fine,
You blow my mind...hey Kellan!
Supposedly, he used to date this girl...who I don't hate, but don't like either because she has had the ultimate hotness and may still...
Although, news of their breakup has circled around Hollywood, more than once, but like magnets they keep pulling back together, they were spotted on what looked like a "date" very very recently.
But maybe they are just friends...as if When Harry Met Sally...didn't teach us anything that men and women who are attracted to each other can just "be friends." *rolls eyes* sure!
Annalynne...I hate that you dated Kellan and I didn't...but I only hate because I'm jealous as many other girls do...anyone who disagrees really think..what has she done to incur our wrath other than date a man we all want? Srsly.
BTW if I looked as good as that in a bikini...which I'm working on...slow process...I MIGHT just slightly have a chance with Kellan...but alas I don't...so, until then, stay in shape girl...you bes lucky as hell..like lottery lucky!
I don't know if u guys are broken up or not! No one can know anything for sure in Hollywood these days! See later in this post...
You know who else is hotness supremeness;
2.)
Channing Tatum....duh!
Before Step-Up put him high on the Hollywierd radar
Holy crapballs he's fine!
Here's the thang:
I think his wife is pretty and deserving of him....(braces for rocks to be thrown at her)
Jenna Dewan is pretty and beautiful and from what I can tell not skankified...which is hard to find in Hollywood these days...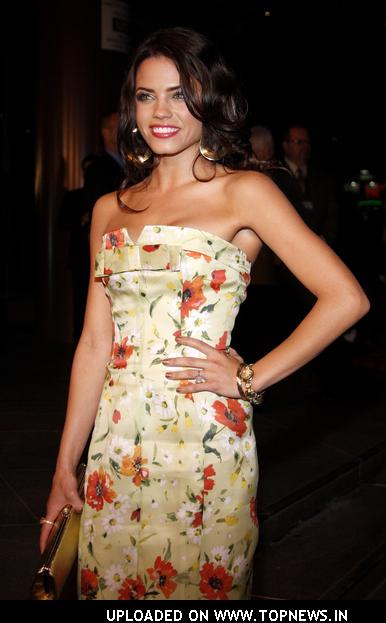 Jenna in a pretty flowery dress...she seems cool, down-to-Earth and classy, if I have to give up Channing to someone at least it's not someone skankirific to really piss me off..
Don't get me wrong...I'm Kermit the Frog Green with jealousy over here, but what can I do? Channing married the girl at least she was deserving of the honor...
Then there is a girl I REALLY REALLY HATE!
She is not deserving of her man, not as deserving as I would be...
3.)
Ryan Reynolds
This ladies is the hotness of Ryan Reynolds...
HELLO THERE!
How You Doin?
Need something to do? I'll give you plenty of things to do...TRUST ME!
even when chopping wood in a beardedness state...still faaaahhh-innnne!
But then you had to go off and marry this bitch who I think is very skankified..
She plays a man-stealing ho in every role...hmmm..typecast???
I think so!
You DO NOT deserve the hotness and funniness that makes Ryan Reynolds so damn hot! I predict this not being a FOREVER union...that's okay he can kiss a few frogs before he finds ME!
And then there is a guy who plays a vampire....who I am completely obsssessed with and it is not who you might think!
4.)
Alexander Skarsgard!!! Hotness!
He looks mighty fine in plaid! Hello Mr. Skarsgard...to you I will always be True!
Mrs. Eric Northman, I will be! Oh yes he will be mine!
After I wear out Kellan so he wants no one but me...then it will be ur privilege and my honor...
But supposedly he's dating a certain co-star of his...a queen even...
His co-star Evan Rachel Wood that plays Sophie-Anne LeClerq is rumored to be dating this fine speciman of maleness...No!
I like her okay, I think she's a decent actress...but she dated MARILYN MANSON FOR LIKE MONTHS!!!!
IS THERE ANYONE WORSE....nope!!!!
I do not think she is deserving of him...sorry Evan...it's the truth! The past does matter.
Dear John Mayer:
1st of all...
you bug me...you are annoying and sorta cute but not that hot...
then you went and did something really stupid
You made a bet with the most ruthless tabloid media service ever...TMZ and said they couldn't find a record of the only time you have been arrested.
Guess what? YOU WERE WRONG!
They found it alright and they printed it!
At least the money ($25,000) went to charity...DO YOU REALLY DOUBT THE POWER OF THE PAPARAZZI WHEN THERE IS A GOOD STORY IN IT??? DUMBASS!
According to Us Weekly:
Spencer-the-Pratt:
got a 1490 on his SAT's and majored in political science at the University of Southern California..
Political Science...hmmm...I always knew you were slimey! Now we know why!
btw disclaimer: apparently this extremely high score comes from him as a source...really...him brag? who'd a guessed? I'M SHOCKED! NOT!
I guess you really do put the "smart" in smart-ass huh?
GET ON MY ROCKET! I HATE YOU AND YOUR SKANK WIFE!
Apparently if you want a computer virus...download a picture of Jessica Biel
Dear Justin Timberlake:
apparently this girl is full of viruses don't catch any. Dump her I'll message you my phone number on Twitter....*wink* love ya!
Don't kill me please but....I have a confession to make *winces* *prepares for onslaught*
As of yet, Miley Cyrus has done some stupid shizz...but...nothing skankified enough for me to hate her...yet!
For now I like her okay...and her songs are sorta cool not good but you know bearable...
AM I STILL ALIVE?
Okay, with that confession off my chest...phew...more BLOGGING!
Dear Hollywood
: I said it once and I'll say it again: It is not your responsible for singlehandedly carrying on the human race...enough with the BABIES! Damn!
Let me take a second right now to say good bye to a damn awesome show that will not be on again till most likely summer 2010...not quite sure
Goodbye...TRUE BLOOD!
Trust me when I say YOU WILL BE MISSED!
I am so buying this T-shirt
and don't tell but Taylor Lautner is kinda "doing it" for me lately...no pic he's too young and I get pissed at myself!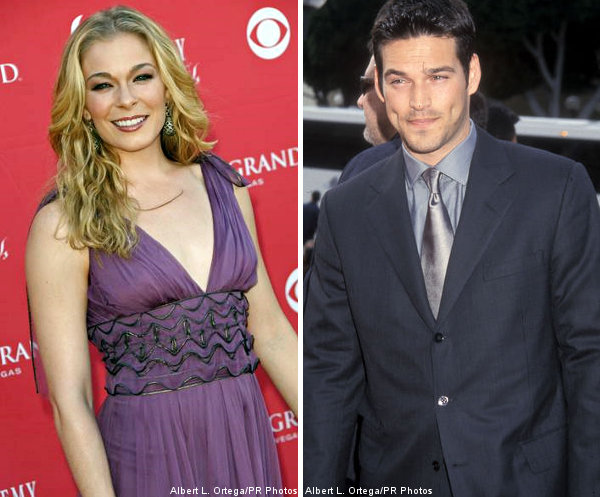 Here are two of the skeeziest peeps in Hollyweird right now!
That's sad especially when you have this kinda competition:
Srsly, Leeann and Eddie when u make this ho look classy...that's just pathetic!
Dear Dean Sheremet:
(Leeann Rime's husband) you are gay, we all know it. Just admit it, divorce the bitch and come out with your new hot boyfriend you acquired with all the money you get in the divorce....it's just a matter of time!
HERE'S NEWS:
85 Percent of readers of Us Weekly Magazine Don't Believe Demi Moore has never had plastic surgery!
ONLY 85 PERCENT! What is wrong with the rest of you...oh you must be the same people that believe this...
Dude, this is getting ridiculous...this is why the title of my blog is what it is...
It says that Summit is telling Rob that he needs to keep a low profile for all of us Twilight fans to believe that Bella could love Jacob too in order to buy the storyline to New Moon and Eclipse...ummm...what?
First of all, last time we checked, they are NOT engaged...
Second,
Why would marrying Kristen ruin his Twilight future? He's shooting the 3rd movie. The fourth is coming soon and no one can...without loosing millions of fans...drop him from the 4th installment or Kristen, so nothing he does is going to ruin his career or at least his career in the Twilight Saga franchise...as for the rest..who knows
Third,
We get it they are very much in love, but engaged? Srsly? Are you freaking kidding me...please God...I implore you..beg you even, stop this insanity, do not let there be a 3rd installment of this OK! engagement crap! I'm so OVER IT!!
THIS IS SCANNED FROM MY COPY THAT CAME IN THE MAIL
AND CAN YOU SAY
EPIC FAIL?????
Just sayin'

Geez!
Love,

Julz, Queen of Randomness

That's my opinion, oughta be urs if it ain't I don't care!